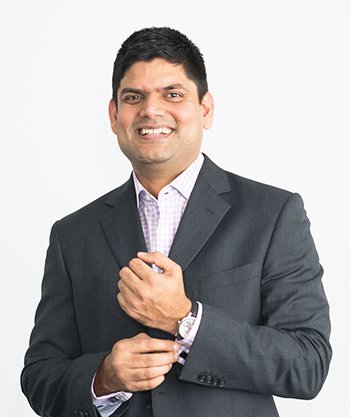 IT professionals continue to learn and upskill themselves. Everything—from technology and standards to the regulatory scenario—keeps changing constantly. So, it has become imperative to keep one's professional skills and knowledge updated and stay relevant in an ever-changing technology-driven world and certification is one important way to showcase these skills.
GCP Certified Professional Cloud Developer\Professional Cloud Architect
This GCP certification training will give you hands-on experience in Google Cloud services, such as storage, computing, database, and security. A Professional Cloud Developer builds scalable and highly available applications using Google-recommended tools and best practices. This individual has experience in Cloud-native applications, developer tools, managed services, and next-generation databases. A Professional Cloud Developer also has proficiency in at least one general-purpose programming language and uses its code to produce metrics, logs, and traces.
Certified Information Systems Security Professional (CISSP), from ISC2
CISSP training and corresponding certification equips professionals with what it takes to effectively design, implement and manage a best-in-class cyber security program—a must in today's IT world, with ubiquitous cyber threats and stringent data security requirements.
AWS-Certified Developer\Solutions Architect
This certification showcases knowledge and skills in AWS technology, across a wide range of AWS services.
With AWS-Certified Developer, one can demonstrate one's knowledge and understanding of the core AWS services, uses and basic AWS architecture best practices, and proficiency in developing, deploying, and debugging Cloud-based applications by using AWS.
The focus of Solutions Architect certification is on the design of cost and performance-optimized solutions, demonstrating a strong understanding of the AWS Well-Architected Framework.
4.   SAP Certifications
HR—SAP Certified Application Associate – SAP HCM with ERP 6.0 EhP7
  FI—SAP Certified Application Associate – Financial Accounting with SAP ERP 6.0 EhP7
  FI—SAP Certified Application Associate – SAP S/4HANA for Financial Accounting Associates (SAP S/4HANA 2020)
  PP—SAP Certified Application Associate – SAP S/4HANA Production Planning and Manufacturing
  MM—SAP Certified Application Associate – SAP S/4HANA Material Management
One can master all aspects of SAP with training in C BW4HANA 14 SAP Certified Application Associate, SAP Analytics Cloud, SAP Certified Application Associate—SAP S/4HANA Sourcing and Procurement—Upskilling for ERP Experts and more. One can learn the skills needed to gain in-depth understanding of SAP with SpringPeople's hands-on training & expert trainers. 
Azure Fundamentals—AZ-900 from Azure
Azure AZ-900 Certification provides an excellent foundation for growing with Azure services—knowledge of Cloud concepts, Azure services, Azure workloads and security and privacy in Azure, as well as Azure pricing and support. Candidates will get familiar with the general technology concepts, including concepts of networking, storage, computing, application support and application development. 
Certified Scrum Master (CSM) Certification Training
Classroom Enterprise Certification Training:  Powered by SpringPeople, Scrum Master Certification course helps master the principles and methodologies of Scrum. Scrum Master is a set of practices that are used mainly in project management where the requirements and environment variables change rapidly. Scrum Master training is extremely useful for product development cycles where communication exchange is essential in order to reduce the time and cost of development and testing.
ITIL Foundation V4 Training
Live Online & Classroom Enterprise Certification Training : ITIL V4 training brings ITIL up to date re-shaping much of the established  IT Service Management (ITSM) practices in the wider context of customer experience, value streams, and digital transformation, as well as embracing new ways of working, such as Lean, Agile, and DevOps. ITIL V4 provides the guidance that organizations need to address new service management challenges and utilize the potential of modern technology. It is designed to ensure a flexible, coordinated and integrated system for effective governance and management of IT-enabled services. 
 'With the prevalence of remote and hybrid teams creating extra responsibilities for IT departments, many of which are expanding, the tech hiring market is getting hotter than ever. Getting the right IT certifications is a great way to expand one's skill set, impress prospective employers and stand out from the crowd. Cloud computing and cyber security are the hottest areas in IT at the moment. With the right training and certifications, IT professionals can put themselves in the best possible position to take advantage of the opportunities on offer, as well as be ready for the challenges posed by the complex and ever-changing nature of these two fields'