By Dr Prem Das Maheshwari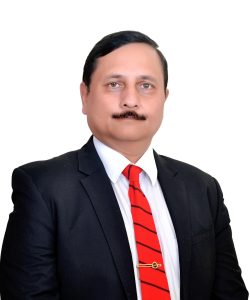 Education sector is no stranger to technology. In fact, education institutions, in most cases, still remain the incubators of newer technologies. However, what has changed is fast-track adoption of digital and other technologies' in education processes from delivery to assessment and now even practical experimentation through virtual labs. The last two years have seen students, teachers, and educational institutions embrace online learning more readily and that too from the comfort of their homes.
Nowadays, educational technology is transforming the system by enabling personalized learning. It doesn't mean designing a unique learning plan for each student. Instead, it's about creating optionality, allowing learners and educators to make strategic choices to better support an individual's learning journey.
Today, India is one of the largest educational technology (ed-tech) markets across the world. By 2025, the country will become the global ed-tech capital, with the market reaching US$4 billion according to some estimates. Obviously, it will be accompanied by sweeping changes including behaviour of students and other stakeholders. It has fundamentally transformed education, and the effects are likely to last for years to come.
For our understanding let's look at some ways by which technology has made education hassle free and readily accessible, affordable and therefore hugely acceptable. Here are a few such ways:
Facilitates competency-based education
Ed-tech can play a crucial role in facilitating a competency-based education method. Rather than requiring students to memorize vast amounts of content, competency-based education focuses on them retaining knowledge and mastering a subject before moving on to the next level of learning. It also helps them explore different possibilities and reflect on their achievements.
Helps to make learning exciting and boosts curiosity in students
Listening to lengthy lectures with monologues from the lecturer is likely to make students lose interest in the subject. Ed-tech solutions such as a learning management system (LMS) can make learning interactive and enjoyable. For example, in delivering online courses, gamifying complex concepts can enable learners to remember and retain information better. Gamification can also motivate learners and help them hone crucial life skills, including problem-solving, communication, and critical thinking. Incentives like rewards, badges, or points can make learning a collaborative and engaging experience that stirs curiosity.
Helps to analyze student performance with data analytics
Traditional teaching methods require teachers to spend a significant amount of time reviewing students' overall academic achievement, which adds to their workloads. Digital technologies and ed-tech platforms, however, can help make the process of monitoring student performance and providing instructions far more straightforward and less time-consuming.
Many ed-tech platforms leverage data analytics and artificial intelligence to carry out predictive reporting, helping teachers make informed decisions about students' learning trajectories as it maps current and future performances. Furthermore, teachers may be able to modify lessons depending on the class and individual performance. Creating a personalized learning experience can eventually lead to better learning outcomes.
Enables personalized learning for all learners
There's no "one size fits all" approach to learning. Every student is different, and so are their learning needs. One of the limitations of traditional education is that it uses one-to-many delivery. Teachers give the same lecture to 30–40 students in the class, which means that they need to learn at the same pace as their peers. This method of delivering a lecture does not accommodate their individual needs. As a result, some may lag while others may get bored.
Students can now learn according to their preferences using various learning tools such as audio recordings, video recordings, and even virtual reality. Teachers can also use these learning tools to deliver personalized learning to each student.
Democratizes learning experiences
Ed-tech, such as D2L Brightspace, has dramatically increased educational accessibility. Learning can now happen anytime and anywhere, allowing students to look beyond geographical boundaries and time constraints. They don't have to rely just on classroom teaching methods to understand a subject. They get the flexibility to learn about topics in various ways to understand and grasp concepts more quickly.
Conclusion
In recent years, technology has taken centre stage in almost every aspect of our lives. But in education, it is becoming game-changer in education, bringing benefits to teachers and students alike. It facilitates personalized learning, simplifies the teaching process, and makes learning more interactive and efficient. Tech-enabled learning is the way to go.