Udemy, a platform for learning and teaching online, has released its list of the most in-demand workplace skills globally. The list was compiled by Udemy Business, Udemy's enterprise learning solution, and highlights the skills that saw the highest demand from workplace learners around the world in the past year.
The demand for certain skills is outpacing available talent. In fact, according to the report, demands of the workplace are changing at a global scale. Whether it's adapting to a remote or hybrid setting, building more diverse, equitable, and inclusive organizations, or finding new ways to enhance productivity, working in a state of constant flux is now accepted and expected.
Globally, the following were the most in-demand workplace skill topics. To view the specific courses that surged within each topic, you can download the 2022 Workplace Learning Trends Report.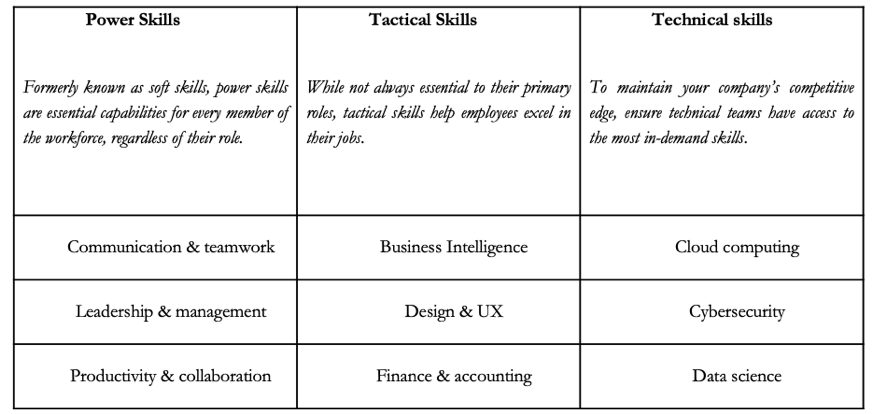 The top surging skills in India across power, tactical and technical disciplines included:

Irwin Anand, MD, Udemy India, said, "The evolving workplace has made learning new skills more significant than ever, as employees are required to become lifelong learners to stay relevant in the workplace of the future. Every year, we are able to highlight the most in-demand workplace skills on the Udemy Business platform, which helps companies and professionals make informed decisions and stay up to date. Moreover, practical skill-based learning is important to stay relevant in this evolving nature of work, and being equipped to adapt to them is crucial."
Ranga Karanam, Google Cloud Expert and Instructor, Udemy India, said, "With the emergence of the pandemic, today's technology is evolving at a rapid speed. Cloud computing, cybersecurity, and data science are among the most in-demand emerging tech skills and going forward, the digitization at various workplaces will likely evolve rapidly."