By Delphin Varghese, Co-founder & Chief Business Officer at AdCounty Media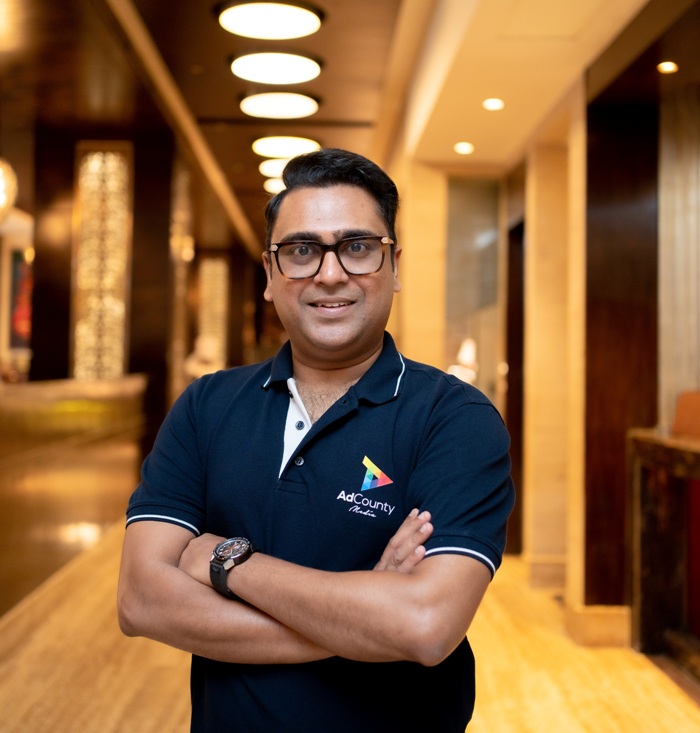 India is a hotspot for startups and boasts the 3rd largest startup ecosystem in the world. Over the last six years, the country witnessed a colossal 15,400% rise in startups. Apart from fostering innovation and exploration, startups break the monotony of traditional work culture by adopting a more flexible and dynamic workflow. Government of India is also also emphasising the importance of entrepreneurship and the fact is indispensable for the economic development of the nation.
The debate of startup vs an established firm  job has been ongoing since long. Both the options have plenty of benefits tied to them. However, a considerable shift in preference from corporates to startups has been witnessed over the past few years. This can be primarily attributed to factors like autonomy, work-life balance and the option for hybrid work commonly witnessed in startups
Let us dive deeper into why considering startups in 2023 might be a fruitful proposition!
A load of responsibilities and a heap of opportunities go hand in hand
Working in a startup is directly proportional to having more responsibilities. This is mainly because you tend to be an essential member of a small team. Thus, your problem-solving skills, alongside the authenticity and exclusivity of doing so, always grab eyeballs.  There is constant learning in startups, and the work culture emphasises every single role since the number of people is less.
This boosts the reliability of employees who become more responsible, reliable and versatile. Contrary to this bigger organisations where the team size is vast, the contribution of a single team member might not be that important. The scope of branching out into other fields is limited in the case of corporates as compared to startups. Despite the fact that they are structured, there is often monotony tied to corporates which might be an enthusiasm killer over time.
Foster the spirit of exploration resulting from the pioneering mindset of the people around
Startup founders often welcome greater innovation and exploration, which helps them sidestep competition and scale up exponentially. This means working in a startup encourages you to adopt novel approaches to everything and think out of the box but in a strategic manner. Innovation drives growth in startups and caters to the country's economic progress and additional social objectives. Brainstorming sessions with supervisors might help cultivate crucial skills like creativity, forward-thinking and divergent thinking.
Absence of hierarchy which cultivates the entrepreneurship skills
The non-hierarchical structure in start ups bridges the gap between employees and the leadership team. This drives individuals to learn from the innovators themselves. Entrepreneurs are incessantly looking for solutions to problems and working under their direct guidance can prove to be tremendously beneficial. Since employees are not constrained to fixed roles, working in start ups promotes individual creativity and functional diversity rather than being confined to departmental silos.
Flexibility and Autonomy
Workplace flexibility and autonomy are vital for success. A report from ManpowerGroup Solutions indicated that workplace flexibility  is one of the top three factors that approximately 40% of job seekers take into consideration when making career decisions. A recent study highlights the importance of flexibility over salary and other perks. 61% of employees prefer having both the option of working from office and working from home as and when required. Start ups provide this flexibility which improves the work-life balance of employees. Absence of stringent schedules, rigid dress codes and work policies stave off unnecessary stress and consequently enhances your work efficiency.
Also, start ups often adhere to the "less is more" and "do more with less" principle which gives individuals the chance to explore unfathomable creativity.
Recognition for your work
Getting recognized for your efforts often becomes an arduous task in bigger corporates swarming with employees. Since start ups offer autonomy and ownership, the chances of your contributions receiving the due recognition is high. Of course there will be obstacles along the way. For instance, you will be held responsible for failures and errors on your part but this also means that slacking off would out of the question. This would make you extra cautious and hyper focused so as to eliminate mistakes.
The intense experience that comes with start ups will make you proactive and ambitious. The lively environment filled with people from diverse cultures and the zeal within everyone to put their best foot forward making working in start ups a fulfilling endeavour.